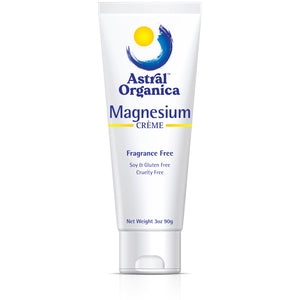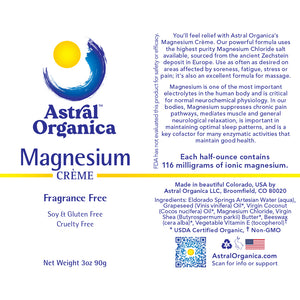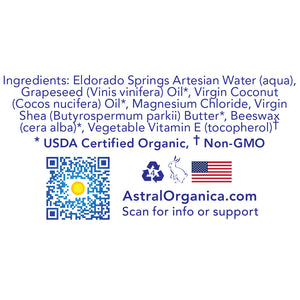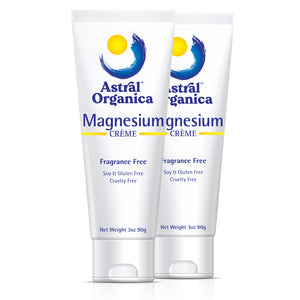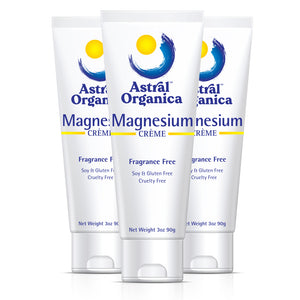 Feel relieved with Astral Organica's MG Crème. Our powerful formula with ionic Magnesium provides results.  It replenishes extracellular stores of ionic Magnesium, a mineral nutrient critical for normal neurochemical function. Rich in antioxidant Vitamin E and essential fatty acids, the formula moisturizes and nourishes your skin without leaving a greasy residue. 
For best results, apply regularly to affected areas as often as desired.  
Each half-ounce contains 116mg of ionic Magnesium. 
Complete Ingredients: Eldorado Springs Artesian Water (aqua), Beeswax (cera alba)*, Grapeseed (Vinis vinifera) Oil *, Virgin Coconut (Cocos nucifera) Oil*, Magnesium Chloride, Virgin Shea (Butyrospermum parkii) Butter*, Vegetable Vitamin E (tocopherol)†
*Certified Organic   †Non-GMO
Made in beautiful Colorado, USA by
Astral Organica LLC, Broomfield, CO 80020